The Carolina Voyaguer Project
This is the web site for John Mattox's Carolina Voyaguer Project. The goal of this project is to explore coastal and maritime environment while demonstrating a spirit of exploration and pro-active environmental and cultural stewardship.

This project began in 2003 with the purchase of the boat that was named the the Carolina Voyaguer in 2005. Now that she is gone (replaced with the Carolina Voyaguer II), we will refer to her as the Carolina Voyaguer I. She was a 15' Glassmaster waterski boat manufactured in 1972 with a 50 hp Johnson outboard motor manufactured in 1973. She burned a gallon of gasoline mixed with 2.5 ounces of oil for every 6 miles traveled (at full-speed on flat water).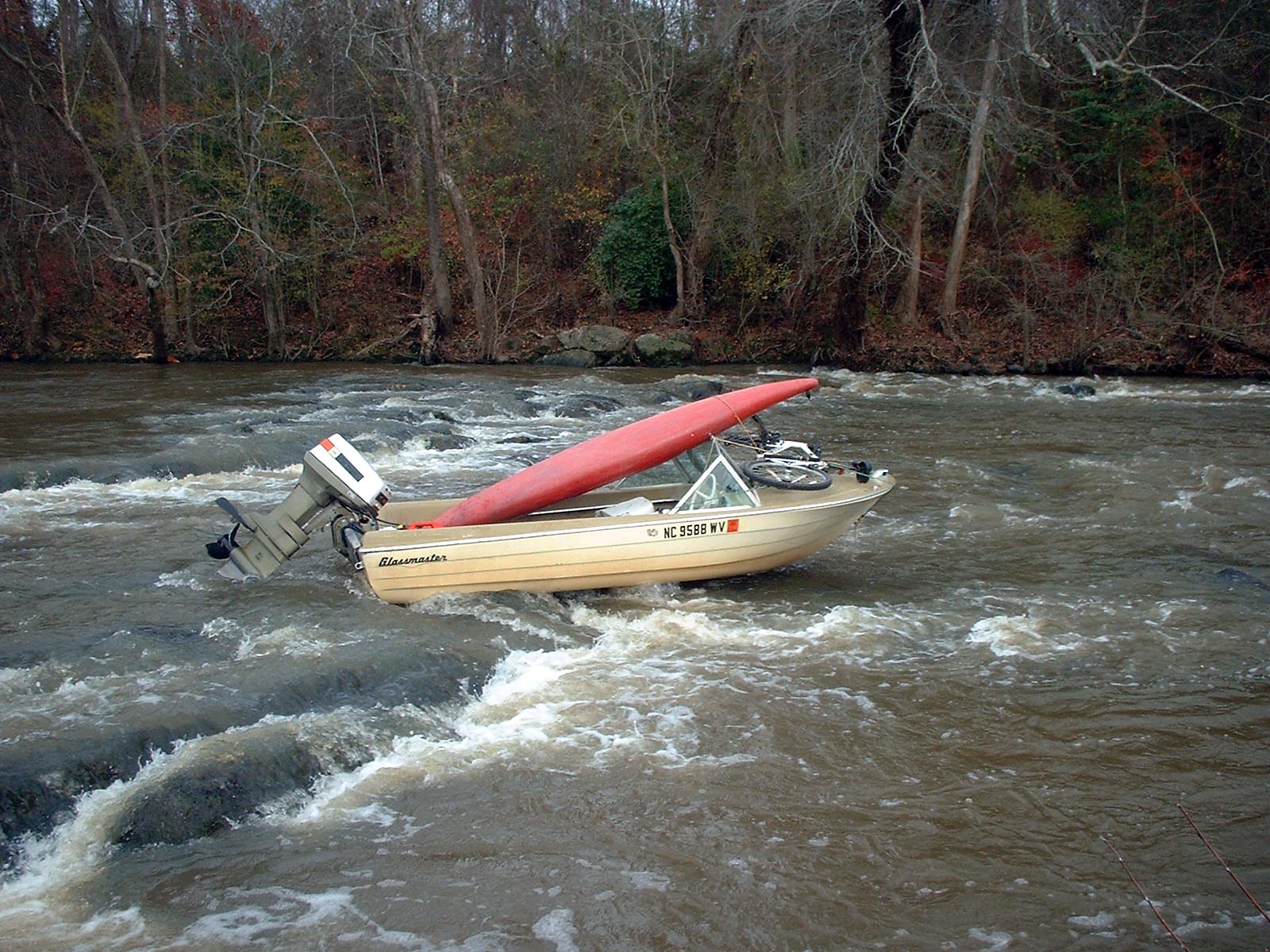 The Carolina Voyaguer descending the Cape Fear River near Lillington where the Cape Fear crosses the fall line.
She traveled as far north as the Potomoc River in Virgina on the Intercostal Waterway and as far south as Charleston, SC. She plied the waters of the Boston Harbor and navigated North Carolina's Lumber River (with a 10" draft over fallen logs). She was a nimble craft in mild white water, descending the rapids of the Cape Fear River from Lillington to Fayetteville in March of 2005 (photo above), and the rapids of the Pee Dee River from Rockingham to Cheraw before speeding on to Florence SC for a Christmas Party. She plied the waters of Lake Champlaign in Vermont, and was on 4 ft seas in the open ocean (but never further out than what allowed for good cell-phone reception).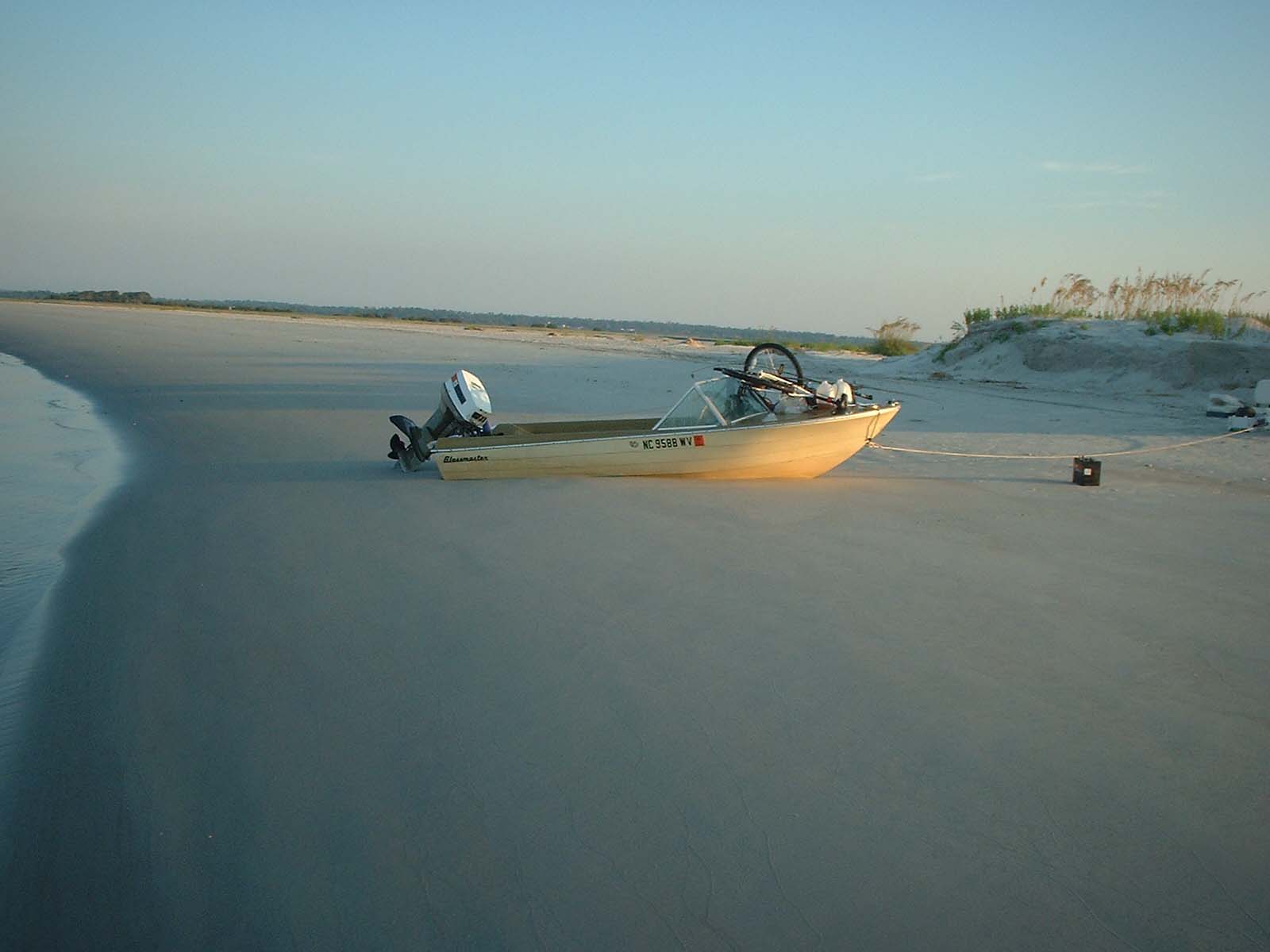 Camping on the beach at Bear Island near Camp Lejeune.
---
Here are narratives of the adventures of the Carolina Voyaguer I (some complete, some yet to be written).

The Purchase and Outfitting of the Carolina Voyaguer I

From Fayetteville, NC to Myrtle Beach, SC by Boat

From Myrtle Beach, SC to Charleston, SC

From Wilmington, NC to Boston, MA

The Decline of Fishing in Belhaven, NC

The Disappearance of Plum Tree Island in the Chesapeake Bay.

The Demise of the Carolina Voyaguer I
---
The Carolina Voyaguer II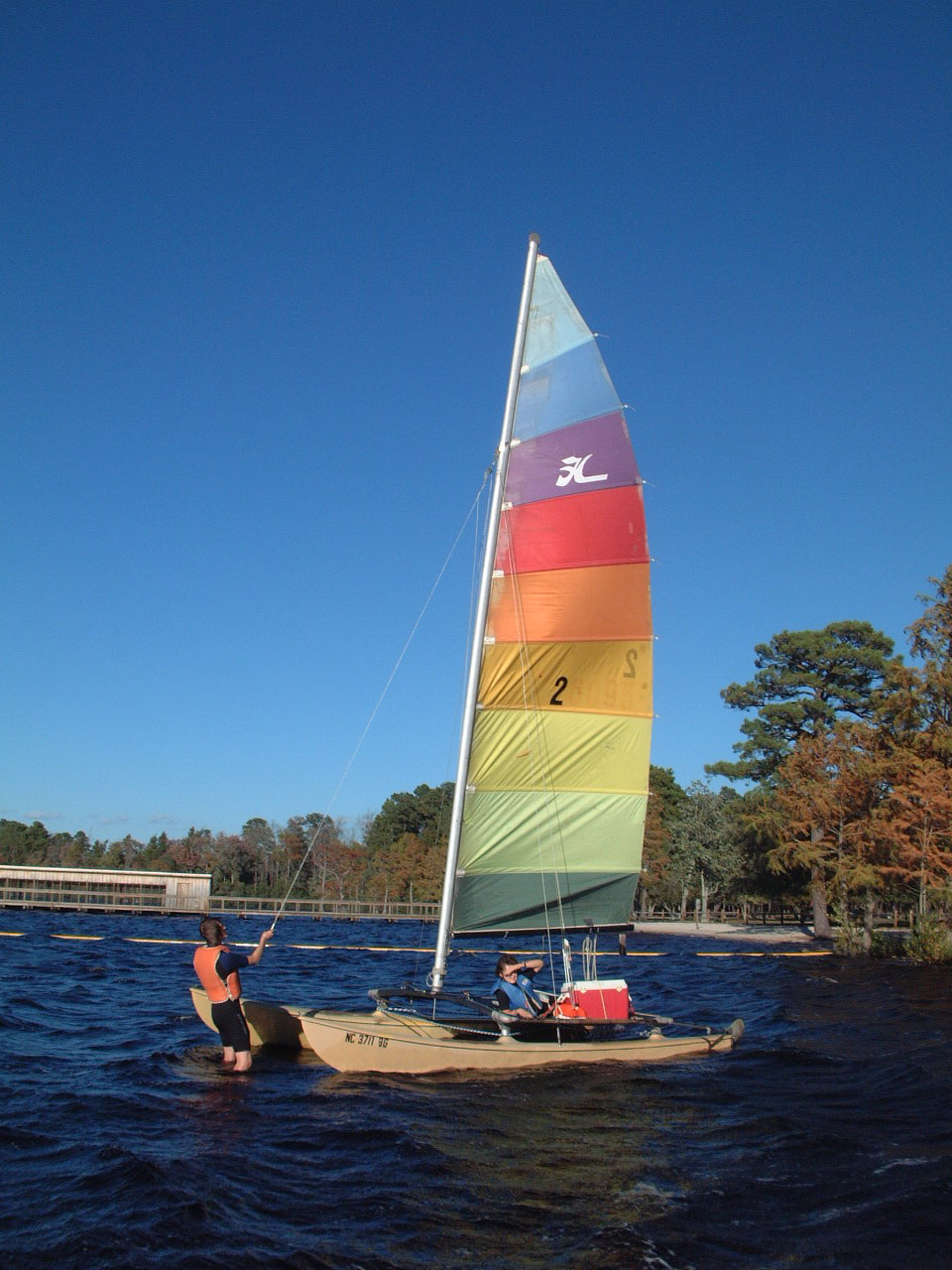 The Carolina Voyaguer II is a 16' Hobie Catamaran. Here is the story of the Carolina Voyaguer II.